Consider a Kauai Elopement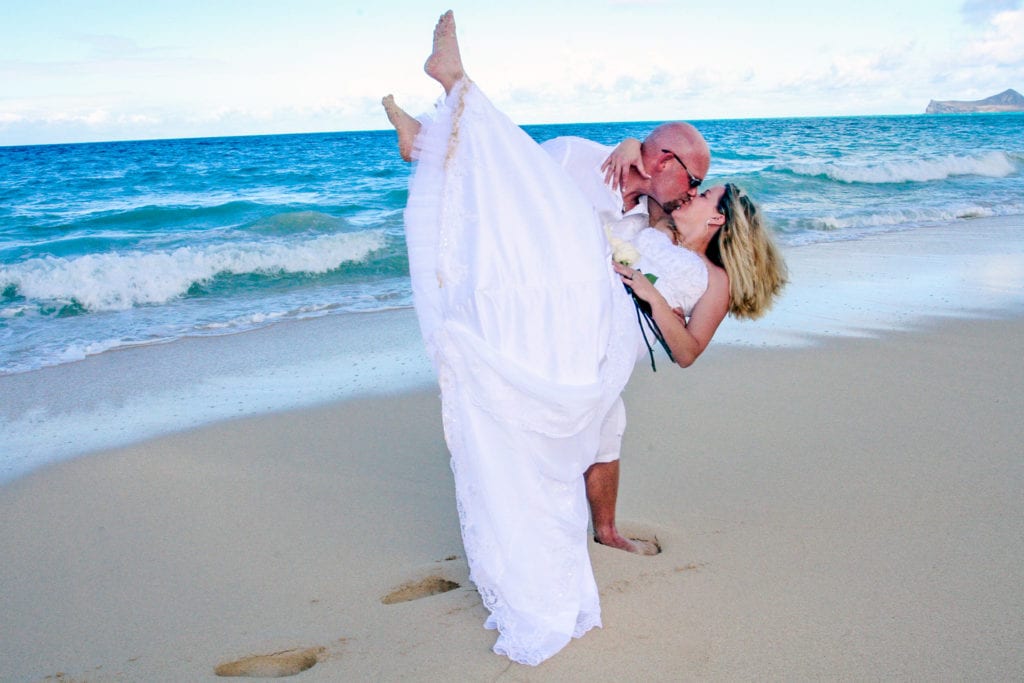 In the world of weddings some new trends are gaining traction and growing in popularity.
Couples faced with the daunting task of having the $30-50K home-town wedding and starting their life together in debt, are opting instead for the for a dream come true elopement package for two in Kauai.
Some of the main reasons couples have shared with us:
So much value for your money with a romantic Hawaii elopement getaway! With just a small fraction of the money it would take for the common home town wedding couples are able to create the perfect celebration of LOVE for the two of them, plus have a honeymoon in Hawaii at the same time!
Kauai is the absolute jewel of the islands with amazing, secluded locations for both beach elopement ceremony and honeymoon.
Kauai beach wedding packages and special Hawaii elopement packages are overflowing with amenities and include excellent service providers for flowers, photography, video, and music details for the ceremony. The pictures and Photos become cherished memories for your entire life. Many couples request a video so they can share the magic with family back home. All of this for a fraction of the home town event!
Marriage license is easy to obtain, requiring no blood tests or any waiting period for a Hawaii wedding, which is perfect for couples eloping to Kauai.
You can add your own embellishments to your vows to personalize your ceremony.
With all of this in your favor, your Hawaii elopement will be a magnificent work of art of YOUR creation.
If you are staying in the resort area of Poipu, Shipwreck beach is immediately nearby, next to the Grand Hyatt, for a perfect Kauai Beach wedding.
Lihue offers Kalapaki beach in front of the Marriott should you be either at that hotel or on a cruise ship. Convenience and beauty are easily accessible for your Hawaii Beach wedding or Vow Renewal.
If you are in Kapaa several beaches are immediately nearby: Lydgate, Wailua and Anahola offer very lovely venues for a weekday Kauai wedding.
Further up the coast on the North Shore, Anini Beach park provides couples with many options along the shoreline for a secluded Kauai Beach ceremony at one of the lava rock tide-pools or at the isolated wading beach at the end of the road. This unique beauty makes for the perfect backdrop for your ceremony and photos.
No matter what your preference, Kauai's beaches will give you a beautiful elopement ceremony you will never forget!