Simply Sacred Hawaiian Wedding Ceremony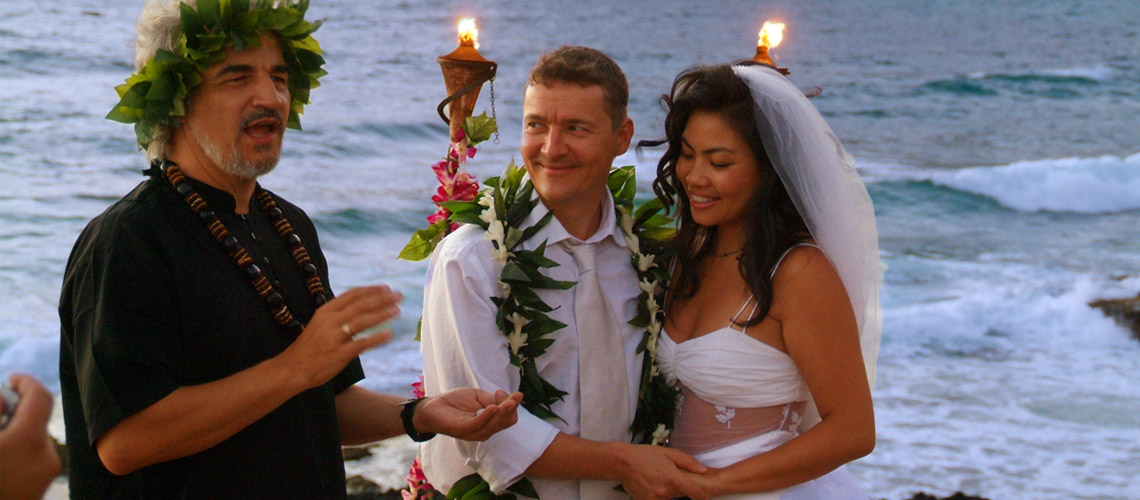 Our Simply Sacred Wedding is our most requested Hawaiian Wedding Package. This Authentic Sacred Hawaiian wedding is filled with traditions of old Hawaii, couples feel themselves uplifted and deeply touched by this blissful experience of mystical Hawaii. Performed at sacred island locations. Immersed in Hawaii legends and myths. Decorated Tiki torches topped with firey tropical flowers, a full Tropical bouquet and a warrior Maile Lei are all part of this Mystical Hawaiian Wedding Package. With our Simply Sacred Hawaiian Wedding Package you receive 225 images with a variety of both posed and candid shots. The images are uploaded to the internet the evening of your wedding and a link sent to you via email. The photo shoot in its entirety is yours to download for two weeks.
Our Mystical Authentic Sacred Hawaiian Ceremony includes:
Licensed Hawaiian Minister, Hawaiian Style Vows , Four flower decorated Tiki Torches, Conch Shell Blower (at beginning and end of ceremony), Live Hawaiian Chant at opening of ceremony, Hawaiian singing with Ukulele Music

Choice of your favorite Oahu Beach or Park location.

Fresh Petite Tropical Flower Arrangement , Hand-calligraphy Certificate of Marriage on Beautiful Hawaiian Paper, Personalized Copy of Vows (printed on parchment paper), Processing of Marriage License

Colorful Tropical Bridal Bouquet & Groom's Hawaiian Warrior Maile Lei, Two Orchid Leis (for Hawaiian lei ceremony), Traditional Hawaiian Kukui Nut Wedding Leis (These sacred leis are to keep with you for a lifetime memento of your Hawaii wedding) Your children also receive fresh orchid leis and are included in Lei and family ceremony.

225 Professional, Copyright-free wedding photos uploaded on day of ceremony.

Chilled Sparkling Cider for Toasting, Crystal Champagne Flutes, Turtle Ice Bucket, Turtle ring holder

Flower Circle or Heart in Sand for couple to stand in during ceremony.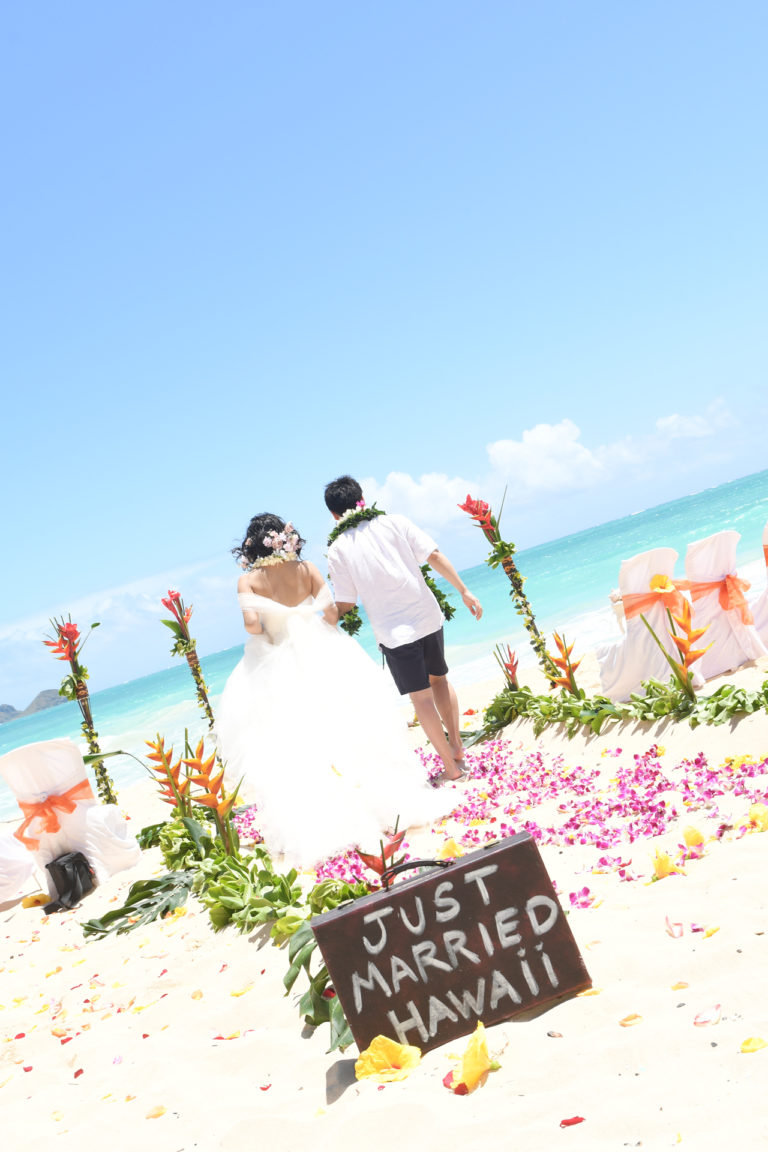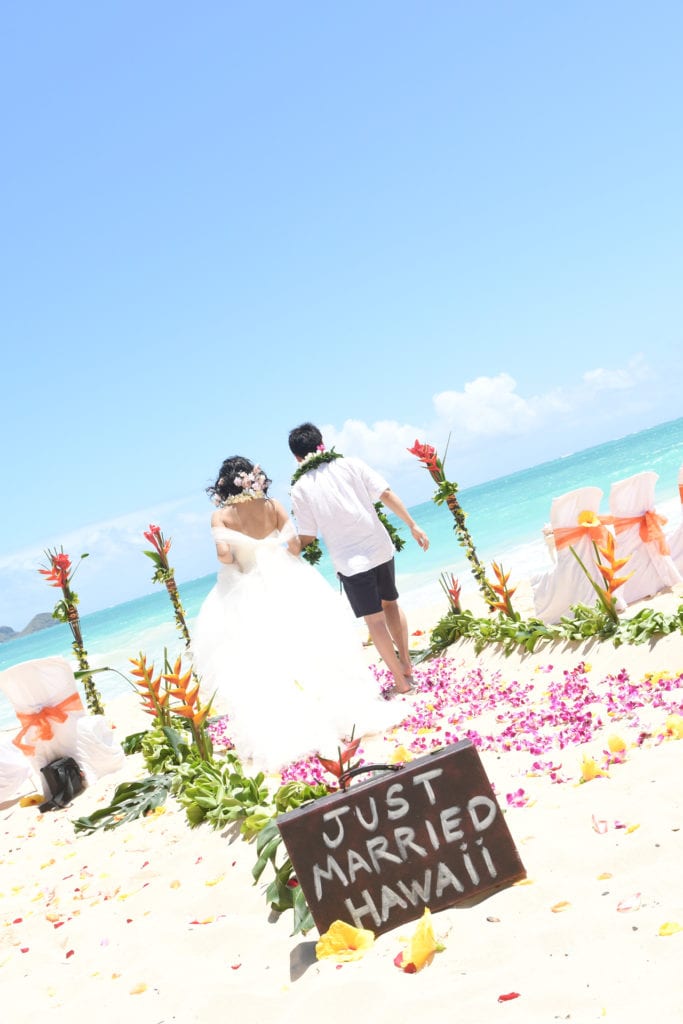 Just the two of you!
$1075
With up to 10 guests!
$1175
(+ 4.5% Hawaii State tax)
You will receive a free quote for your wedding by filling out our booking form. You may also request a pay pal link for your deposit.
The possibilities for your Simply Sacred Hawaiian Wedding Ceremony are as endless as your imagination.
Look through our website and you will see a variety of enhancements. You may add up to 10 decorated chairs, flower pathways, hearts, circles or peace signs in the sand, floral tiki torches, hair and make-up in your room, Island Musicians, limousines, colored sand ceremonies, gorgeous tropical bouquets and even butterflies. An authentic
Adding a wedding video captures every precious moment of your Hawaiian ceremony, so you can relive this sacred moment over and over.
An Oahu Sacred wedding or Sacred Kauai beach wedding is a memory to cherish forever.
Authentic Sacred Hawaiian Wedding Ceremony Photo Gallery