Paul and Gisel Vow Renewal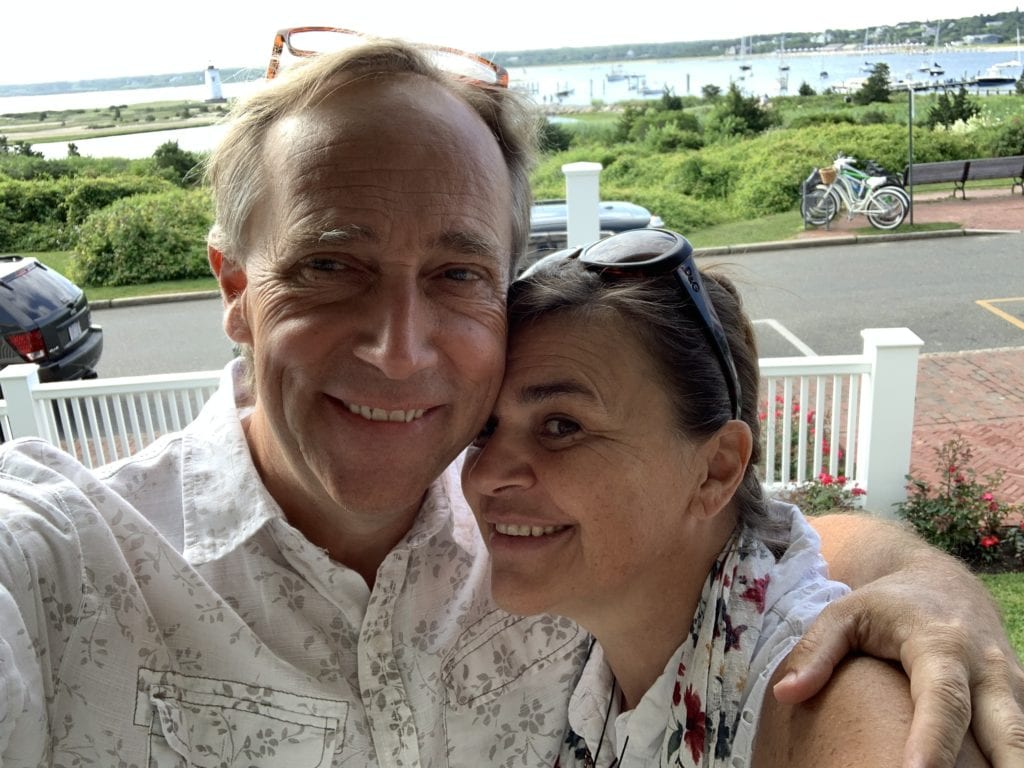 Say Yes to the Fresh:
When you find you're touched by those doing "the work", reviewing a restaurant, hotel, or anything else becomes tough. You feel a connection to people you don't really know….But you likely want to know better. Respect is inculcated. But you want to be fair to the audience that reads the review too.… You want to tell them the reality. So words fail when in the hands of an amateur and given competing ends initially…Still, these are the right words for Sweet Hawaii Wedding: Genuine, honest, gentle, thoughtful, teaching…They love what they do. They want to make a connection. All true …but somehow those words don't do their Hawaiian Vow Renewal ceremony the justice it deserves.
So back to the basics…Vows…Nothing other than birth and death should have more meaning – right? It's about reverence – not opulence. Not "Bride-Zilla!" – but the brides' blush. This is serious stuff, a Hawaii Vow Renewal…No glam. Family, truth, reverence, joy. Or so this 56 year old (male) dinosaur thinks.
Sweet Hawaii Wedding is not the right place to come for those lost in visions of "Say Yes To The Dress"….Glam? No…Their Vow Renewal ceremony is meant to openly and discreetly revere your relationship in the eyes of your creator, (the Hawaii Beach Wedding version), loved family, friends, and, yes, strangers. You can wear flip-flops if that's what makes you happy (and I almost did). Immediately after the ceremony you and your family can all jump in the Ocean with wedding clothes still on (as we did)… You could wear a burlap bag and still feel the Vow Renewal ceremony was special in the kind of thoughtful, intimate way you should desire. So what can I say? Yes, Dustin the photographer was great! You have fun and he'll have fun with you. Yes the ukulele player – whose Dad seems to be an icon around the island – knew his stuff and was so approachable…."Can I buy your CD?"…The sun shining, the breeze, and the noise of the waves…"No just visit me on YouTube"… "Can I give you a tip?"… "No that goes to Koko"…Wow. Laid back, honest Hawaii Beach Wedding at its best. Yes these people made it special…But Coco and Jacqueline are what make it worthy of recommendation for your most special of days.
The ceremony…A really robust conch sounding by Coco…A man no longer totally in his youth…Coco worked for the creative end in Disney…(Just before the trip, my girls watched Lilo and Stitch and then Moana)…With Conch in hand and Hawaiian Ceremony robe and hat adorned, Coco could be in those movies. It just fits…Creative and spiritual is exactly what you want (See pic). Also, knowledgeable, open and friendly. His knowledge of the Hawaiian Wedding Vow Renewal history. He said he could go on forever. I believe him. He cares about the tradition, the mysticism and the honor bestowed upon him in performing an ancient ritual upon you.
And Jacqueline? She touched me gently on the forearm – to emphasize a point – when I said something… it's her way… and it reminded me of my great-grandmothers' gentle touch (Wow. So long ago, but so palpable. Its reassuring to know that it's still present in other forms in the world today)… It's her family's business and it has been doing Hawaiian weddings and Vow Renewals since the 1920's! Imagine being born into that. What's a life's calling for one so pre-disposed to do so: Gentle Hawaiian wedding memory maker… Who is it she reminds me of?… Mia Farrow, Tuesday Weld, Diane Keaton? There's that 60's thing about her – not hippie – but more the "go placidly" Desiderata sensibility…Caring requires time…And somehow it felt like she always would make the time. Definitely out of time…No, maybe more like timeless (thus my great grandmother). It felt like she knows only caring. Well…perhaps I over-exude. Still I have to admit I took her that way. And proof? Later when we returned home she sent the movie "Princess Ka'iulani" for my family to watch. At her expense, without prodding, because she wanted us to see it. Who does that?… I think only the best of people.
So was I lost in that beach moment? I think so. And I think so. The authentic Hawaiian vow renewal ceremony, the music, our children, the beach, us, the pictures, and the water. The "experience"…if that's what you call it. And all just right if you're unassuming and not wanting for spectacle.
So finally time to leave. My girls and my wife are talking to Jacqueline…Me talking to Koko. The beach and the shade. Breeze. And I sense they want to continue taking…Yet I am pulling my family away…Yet what's the rush? Where else am I going to go? Still not on island time…And now a fresh start. Damn. I shouldn't have rushed. I need to lay back. Learn to let that happen more often.
This for those who don't quite get this review, it's a huge recommendation. Use Sweet Hawaii Wedding for beach ceremonies and Vow Renewals. Say yes to the fresh. And forget the dress.