Oahu & Kauai Beach Wedding Planners
Sweet Hawaii Wedding is a company with generations of wedding planning experience, so you can simply relax and enjoy the beauty and & romance of the Hawaiian islands, while every aspect of your Hawaii wedding is planned and coordinated by talented and sensitive experts.
What we Offer
Sweet Hawaii Wedding's meticulous attention to detail creates a Dream-Come-True Hawaiian Wedding for YOU !! You can rest assured knowing your wedding is in the hands of professionals. We strive to bring beauty, lightness, awe, wonder and a sense of the Sacred into your Hawaiian wedding ceremony. This tapestry of love will remain in your heart forever, so we weave every detail according to your wishes. Sweet Hawaii Wedding honors and respects everyone's personal style and cultural customs.
History of Sweet Hawaii Wedding
Sweet Hawaii Wedding is more than a wedding business – it is a family heritage.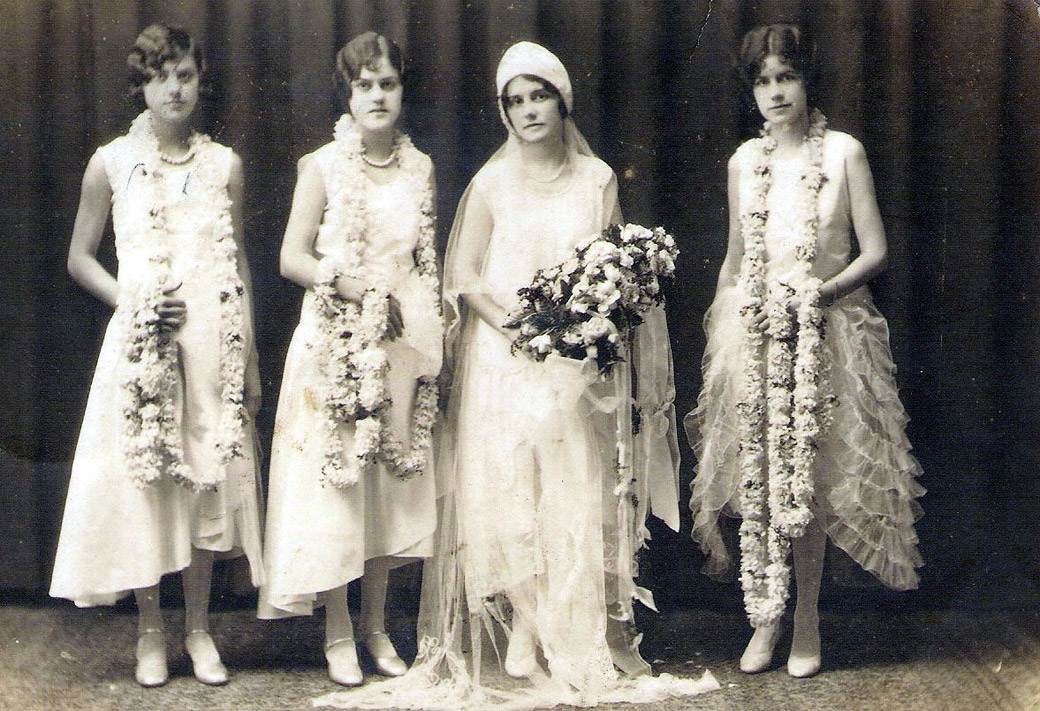 This tradition began with our grandmother, Agnes, who was a wedding planner in Hawaii in the early 1900's. Agnes' high standards of wedding excellence still remain the guiding spirit of all our Sweet Hawaii Weddings. We are the third generation of wedding planners to follow in her footsteps, helping brides create a perfect paradise wedding.
Planning your wedding
When you choose Sweet Hawaii Wedding to plan and arrange your wedding, you become part of our family (Ohana). Prior to your wedding or vow renewal we will go over all the details of your ceremony and wedding day. If you have a limo or beautician scheduled, you will receive written itineraries of the timing for these specialists. If you do not have a limo we will be certain you receive maps and detailed driving instructions so that you have an easy time finding your wedding location.Most beach weddings don't require an in-person meeting, and most couples want to maximize their vacation time, so good communication before you come to Hawaii will make things smooth and easy.Should your wedding have too many details to cover via email and phone, we will arrange an in-person meeting that fits your schedule.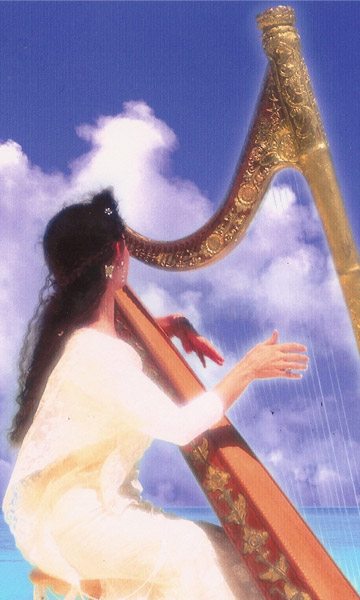 Jacqueline La'Faerie
Hawaii Wedding Coordinator, Beach Wedding Designer and Photographer
Jacqueline began her career in the family wedding business as a harpist for the ceremonies her grandmother "Aggie" planned.
Since childhood, Jacqueline has had a passion for music, design, and photography which brings artistic elements into all aspects of her life. Jacqueline is playful and interacts with couples and captures the most romantic, magical and joyful moments of your wedding day.
Jacqueline's versatility seems to know no bounds as she and her husband are also designers of the largest Children's Creativity Center in the world, located in the Tokyo Disneyland Resort. All of their skills as designers, artists, musicians, teachers and organizers are now being used to create Hawaii beach weddings on the islands of Kauai and Oahu.
Kahu Coco
Hawaiian Style Minister
Meet Kahu Coco, Sweet Hawaii Wedding's primary Hawaiian style minister.
Kahu Coco fills your ceremony with joy, mysticism, Hawaiian legends and sacred chants. His ceremonies blend the traditions of our islands with other cultures to create an ecumenical celebration tailored for each couple.
Our wedding specialists and vendors that participate in weddings with all of Oahu's wedding companies always remark " Kahu Coco puts the most Hawaiian Spirituality and true Aloha into his ceremonies!"
A couple feels not only sheltered within the sacred space he creates, but will feel truly joined as one by this remarkable minister of our islands.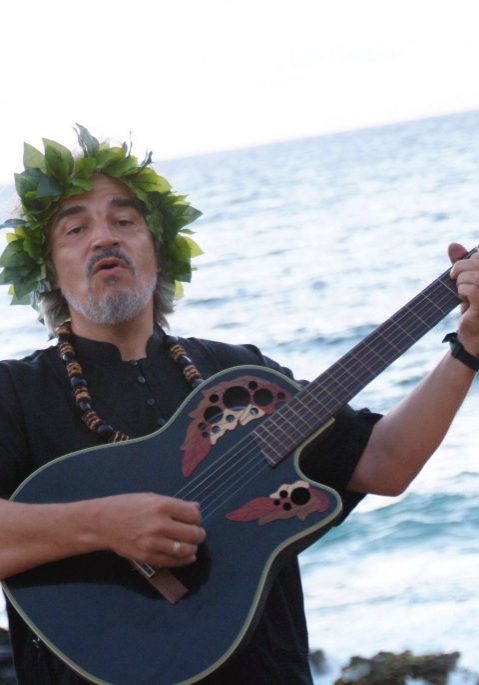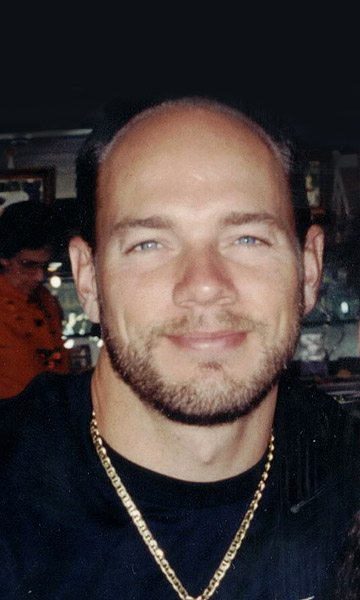 Dustin Johnson
Hawaii Wedding Photographer & Cinematographer
Dustin Johnson is Sweet Hawaii Wedding's photojournalistic film-maker and photographer as well. Dustin possesses a highly trained photojournalist's eye and a cinematographer's vision. His editing skills are professional as he has been involved in the film industry for almost two decades. He is focused with unwavering attention on documenting each moment of your Hawaii wedding story.There is one chance to capture your Hawaii Love Story, and Dustin's highly attuned skills are always alert and aware of these precious moments that otherwise slip away. Dustin is a rare jewel in the film industry as he polishes every edit to glorious perfection.His staging and directing skills are never intrusive or overly scripted but easy, playful and romance-enhancing. Dustin seems invisible with his camera as magical moments follow him. He becomes your muse, film director and old friend with his unmistakable talent for helping you become "Love Story Wedding Day Stars"!When words are not quite enough, Dustin tells your Hawaii wedding day love story. Dustin's creative photography captures the spontaneous joy and magic of your wedding day. He is in high demand throughout the Hawaiian wedding industry, famous for his timeless Love Story video and photography. Dustin creates for each couple beautiful memories that lasts a lifetime. This is your wedding day and it is all about you, and Dustin makes you feel like a STAR!