Wedding Flower and Pathway Designs
Tropical Flower Decorated Tiki Torches:
Adding Tiki torches to your beach set up is a simple way of creating a sanctified space for your Kauai or Oahu Beach wedding ceremony.
Our Hawaiian Tiki Torches decorated with gorgeous tropical flowers helps you to enter into a dimension of Charm, Grace, and the Mystery of Old Hawaii.Our island-style wedding ceremony with Tiki torch embellishment, helps to summon the spirit of Aloha, creating a ceremony full of the magic of your love.

2 Tropical Flower and Greenery Decorated Tiki Torches: $200

4 Tropical Flower and Greenery Decorated Tiki Torches: $350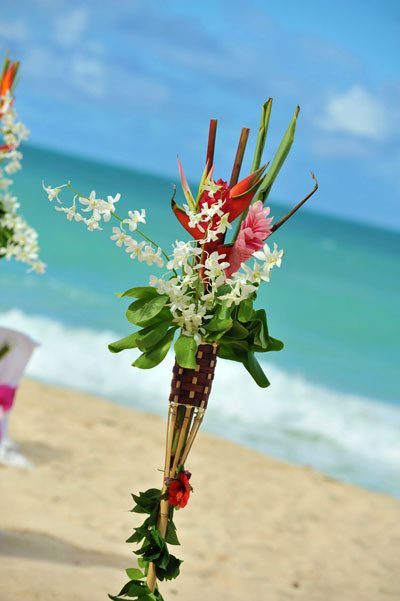 Flower Pathway Designs and Imaginations
Our artistic creation of your very own flower pathway adds Color, joy and most of all the delicate mysterious laughter of these sweet tropical flowers! You will delight as you walk barefoot upon their sweetness to join hearts with your true love.

Flower Pathway - One color ($300)

Flower Pathway - Two colors ($375)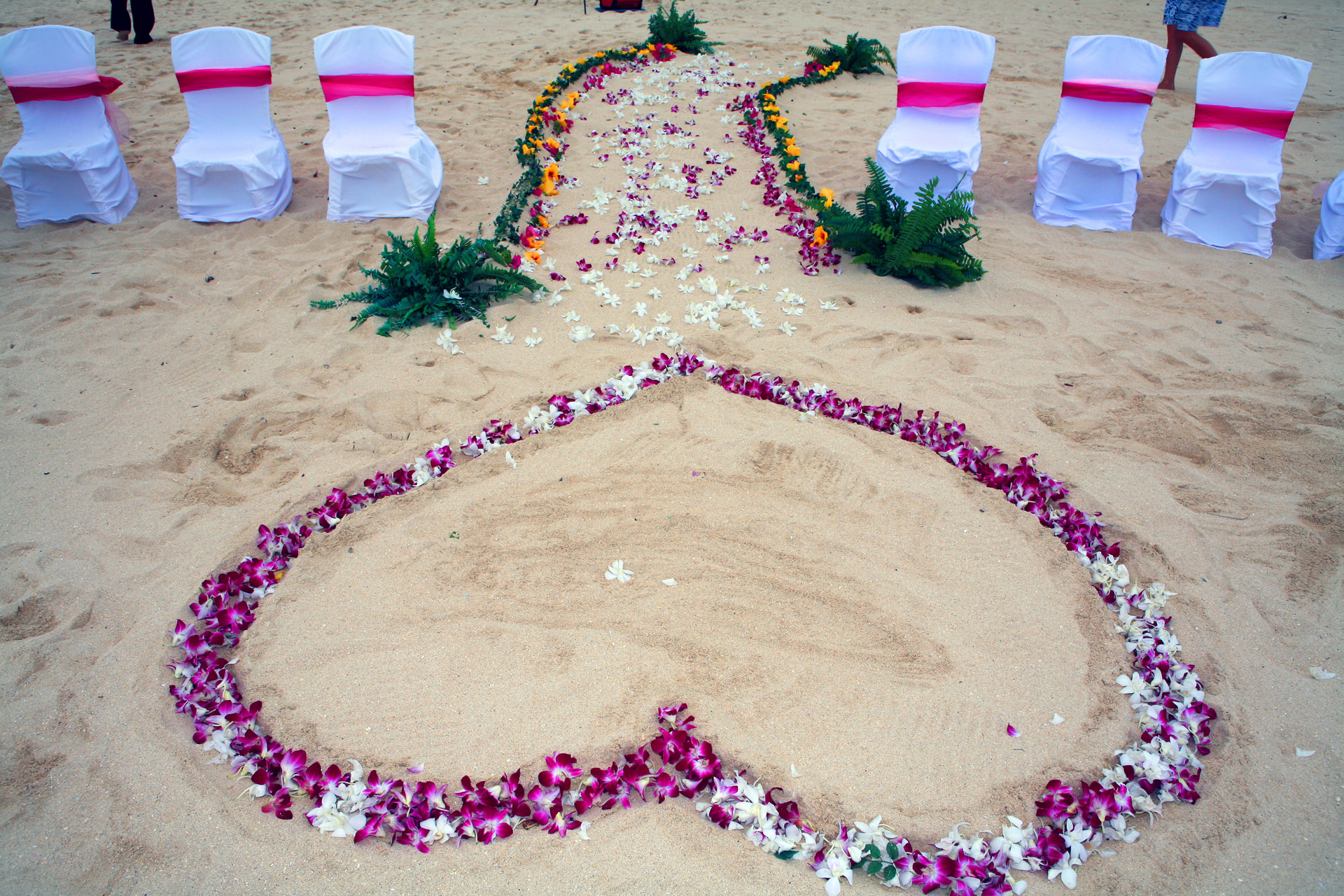 Love, Fun, Laughter. Happily Ever After!
Stress-free Wedding Planning, Breathtaking Beaches, and Authentic Hawaiian Traditions
Or customize your own unique Hawaii Beach Wedding, Elopement or Vow Renewal using the button below.
Flower Designs Photo Gallery