Kauai Beach Wedding Packages
Kauai Beach Wedding and Kauai Vow Renewal Packages
Are you a couple that loves nature, adventure and romance? If so, one of our Kauai wedding or Kauai vow renewal packages are a perfect way for you to Celebrate Your LOVE!
There is little development on Kauai. The Garden Island is still Sweet and Pure. Your Kauai vow renewal or your Kauai wedding day will be immersed in Nature, Adventure and Romance.
Sweet Hawaii Wedding has two packages on Kauai for you to choose from: our Barefoot Delight or our Sacred Hawaiian. Both are perfect romantic packages for either your vow renewal in Kauai or your Kauai wedding. Both of our packages are perfect ways to express your colorful love.
Both of our Kauai Wedding and Kauai Vow Renewal Packages include:
Award Winning Professional Photography 175+ Images
Entire Photo Shoot is 100% Yours, Copyright Free (No need to buy more)
Licensed Hawaiian Minister (Kahu)
Blowing of a Conch Shell & Hawaiian Chanting
Live Ukulele Music and Hawaiian Songs
Fresh Orchid & Kukui Shell Leis for Hawaiian Lei Ceremony
If your Children are at your Ceremony they each receive an Orchid Lei Given by You along with a Blessing from Your Minister to Create a Magical Ohana Celebration.
Three Long Stem Orchid Bridal Bouquet
A First Toast
First Dance to Live Music
Beach Permit Provided
And Many More Delights
View all of our Kauai Wedding Locations to choose from for your ideal Kauai island wedding or vow renewal.
Sweet Hawaii Wedding puts the "WOW" in beach weddings on Oahu and Kauai
Kauai Wedding and Kauai Vow Renewal Packages
Our most requested Kauai Wedding and Kauai Vow Renewal Package. This Authentic Sacred Hawaiian wedding is filled with traditions of old Hawaii. On Top of everything you receive with our Barefoot Delight package you will also have the following included in your Sacred Kauai wedding package:

Brides Full Size Colorful Tropical Bouquet

Groom's Hawaiian Warrior Maile

Four Tiki Torches decorated with Tropical Flower

225 Copyright Free Images
$1,275
On a budget? Keep it simple and go with our Barefoot Delight package. The natural beauty of the Hawaiian beach can easily set the backdrop and stage for your Kauai Wedding or Kauai Vow Renewal. Our Barefoot Delight Package includes everything necessary for a ceremony full of island flavor and there are no hidden fees. ALL pictures are copyright free.
If you want to add more splash and color to your Kauai wedding or Kauai vow renewal go with our Sacred Hawaiian package.
Now for the romance. Imagine having your intimate Kauai wedding or Kauai vow renewal on a secluded Kauai beach far removed from the normal stress and worries of the world. As you say "I do" at your Kauai wedding on the beach you feel the sweet sensation of your toes upon the soft white sands, wet your feet in the crystal clear warm waters and enjoy the fragrance of exotic flowers within the island's tropical breeze.
The locations we offer are tried and true for splendid photo ops and ease of access. Couples that embark on a Kauai Beach wedding or Vow Renewal are treated to jaw-dropping magnificence on our stupendous white sand beaches. Joyful love is celebrated and treasured moments captured by our photographers and video specialists that you can share with family and friends back home.
Amazing, beautiful memories that will last a lifetime!
Our Kauai weddings and Kauai vow renewals are authentic Hawaiian style weddings. Your minister will blow the conch shell, perform a Hawaiian lei ceremony with fresh flower leis and shell leis, Hawaiian chant, the blessing of your rings is done traditional Hawaiian style using a carved turtle as a vessel he will also play the ukulele and sing Hawaiian songs. We are the oldest Hawaii wedding company in the islands dating back to 1922. We are experts at creating Hawaiian weddings and Hawaiian vow renewals.
The soft and gentle pace of Kauai is not for everyone. We always say a wedding on the beach is for the wild at heart. The weather has a mind of her own. If you are a nature lover and love adventure then a Kauai wedding is for you! Couples who give a beach wedding in Kauai a chance find themselves deliriously happy to be together in this place of tranquil beauty. Words can hardly describe the mesmerizing splendor of The Garden Island. When you honor your love here with a Kauai Beach Wedding or Kauai Vow Renewal, it penetrates deeply into your being. Aloha is no longer just a word, but a state of mind and heart that will last long after you leave Kauai's majestic shore.
The possibilities for your Hawaiian Wedding or Hawaiian Vow Renewal are as endless as your imagination. All of our packages include everything needed for a complete beautiful wedding or vow renewal in Hawaii but if you want to add something else, we offer a number of amenities that can be added on our booking form.
We have a treasure of joyous amenities to choose from. You can add any of these to your package to create your dream ceremony.
Hair and Make-up
Additional Flowers, Leis and Ceremony Bouquets
Video
Hawaiian Palm Arch woven especially for you by your Minister
Flower Pathways
Limos
Hearts and Circles made from Real Tropical Flowers
Tiki Torches with a variety of Tropical Flowers decorating your Sacred Space
Live Entertainment: Hula dancers, Musicians, Fire Dancers
Cakes
Much more
You name it we have it!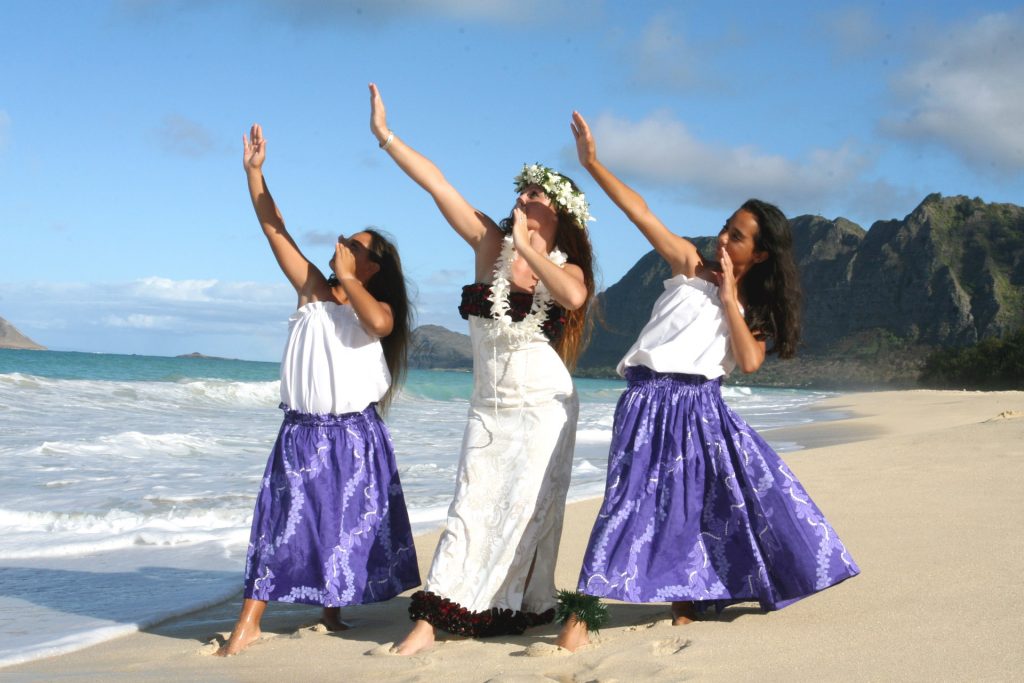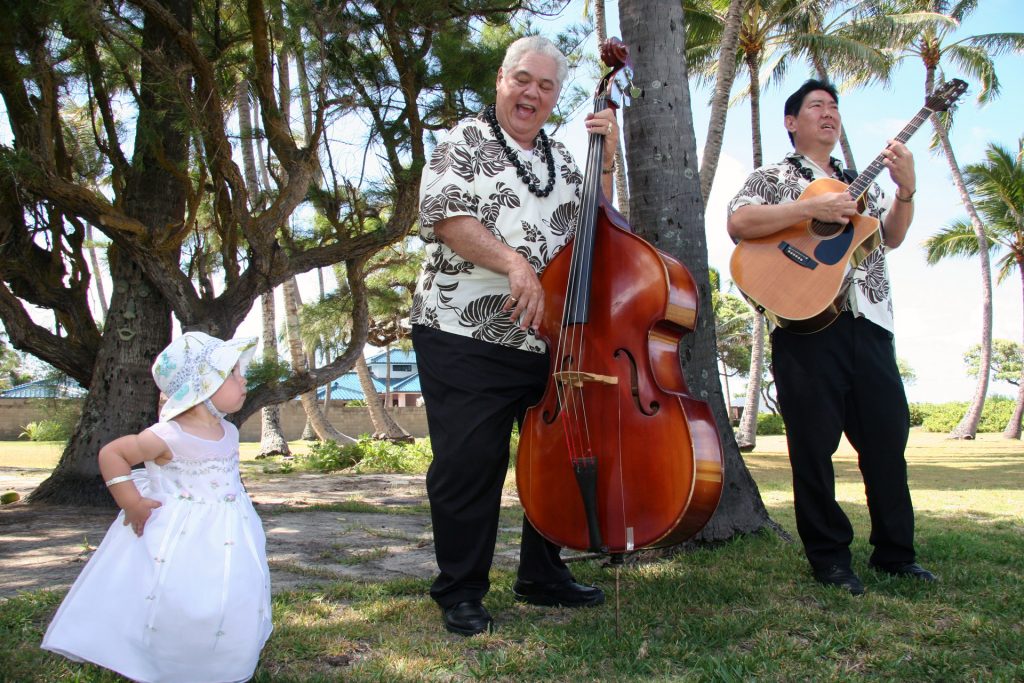 Love, Fun, Laughter. Happily Ever After!
Stress-free Wedding Planning, Breathtaking Beaches, and Authentic Hawaiian Traditions
Or customize your own unique Hawaii Beach Wedding, Elopement or Vow Renewal using the button below.
Kauai Wedding Photo Gallery