Kauai Beach Wedding Packages
Kauai Beach Wedding and Kauai Vow Renewal Packages
On a budget? Keep it simple. The natural beauty of the Hawaiian beach can easily set the backdrop and stage for your Kauai Wedding or Kauai Vow Renewal. Our Barefoot Delight Package includes everything necessary for a ceremony full of island flavor and there are no hidden fees. ALL pictures are copyright free.
Now for the romance. Imagine having your intimate Kauai wedding with just the two of you on a secluded Kauai beach far removed from the normal stress and worries of the world. As you say "I do" at your Kauai wedding on the beach you feel the sweet sensation of your toes upon the soft white sands, wet your feet in the crystal clear warm waters and enjoy the fragrance of exotic flowers within the island's tropical breeze.
Our Affordable Kauai Wedding Packages Are Pure Heaven 
Kauai Wedding and Kauai Vow Renewal Packages
A complete Hawaii Wedding package for your Kauai wedding or Kauai vow renewal.
Starting at $695 for the two of you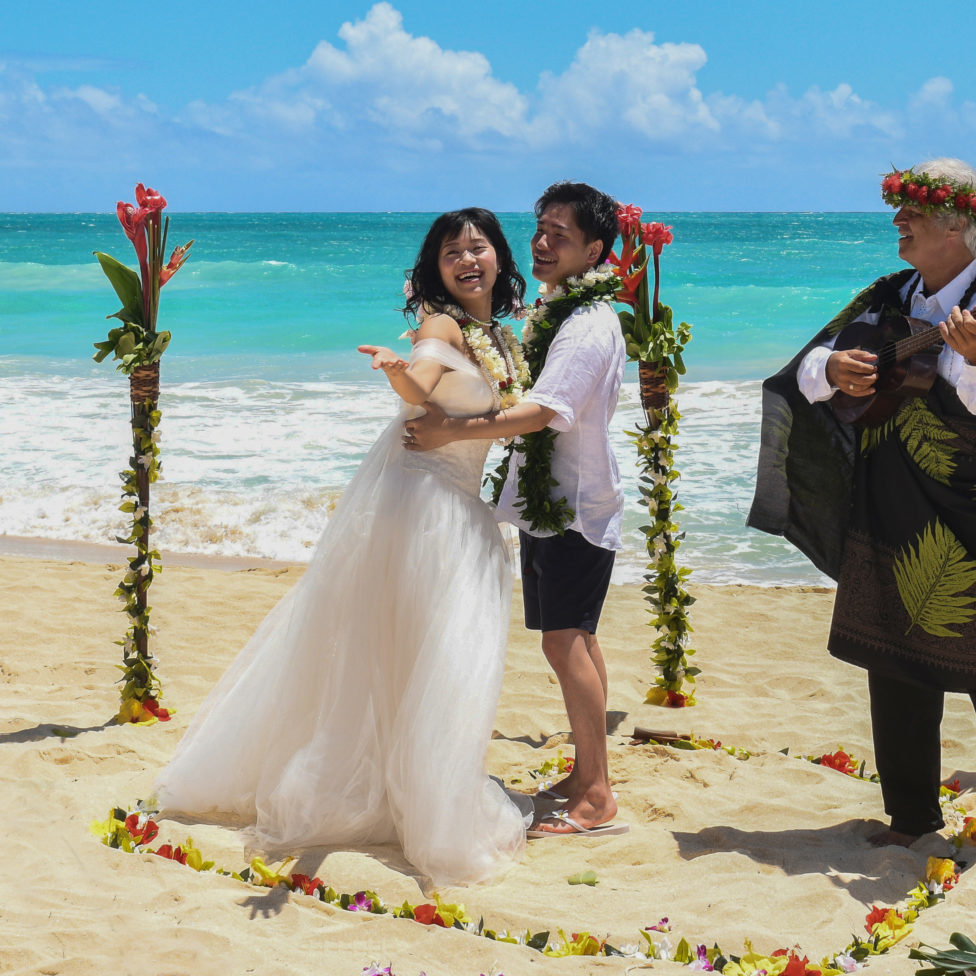 Our most requested Kauai Wedding and Kauai Vow Renewal Package. This Authentic Sacred Hawaiian wedding is filled with traditions of old Hawaii.
Starting at $1,075 for the two of you
The possibilities for your Hawaiian Wedding or Hawaiian Vow Renewal are as endless as your imagination. All of our packages include everything needed for a complete beautiful wedding or vow renewal in Hawaii but if you want to add something else, we offer a number of amenities that can be added on our booking form.
We have a treasure of joyous amenities to choose from. You can add any of these to your package to create your dream ceremony.
Hair and Make-up
Additional Flowers, Leis and Ceremony Bouquets
Video
Hawaiian Palm Arch woven especially for you by your Minister
Flower Pathways
Limos
Hearts and Circles made from Real Tropical Flowers
Tiki Torches with a variety of Tropical Flowers decorating your Sacred Space
Live Entertainment: Hula dancers, Musicians, Fire Dancers
Cakes
Much more
You name it we have it!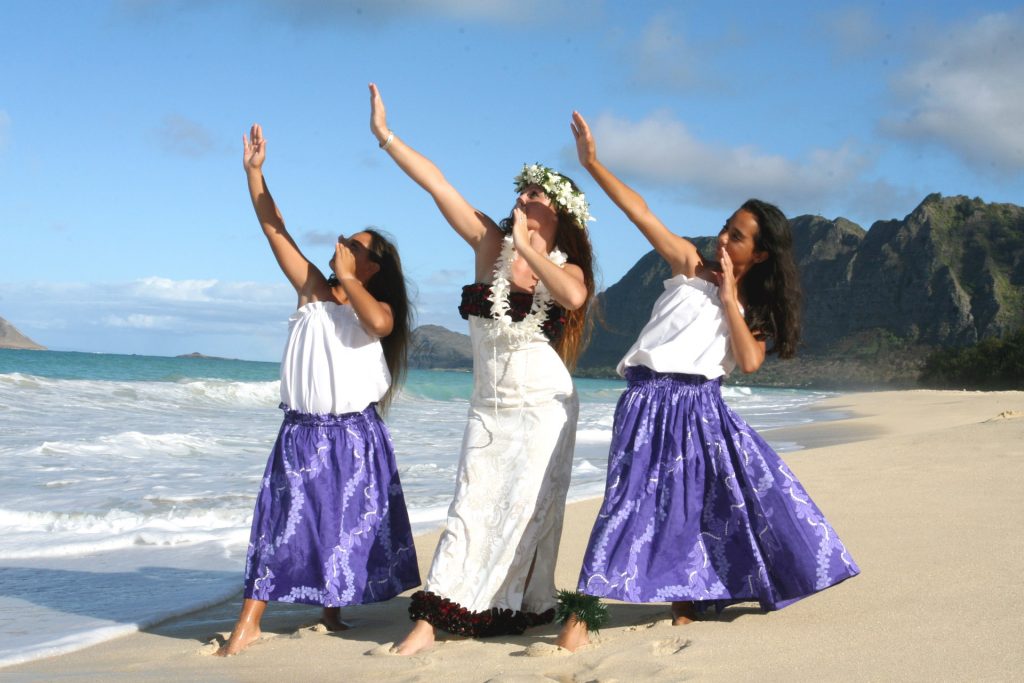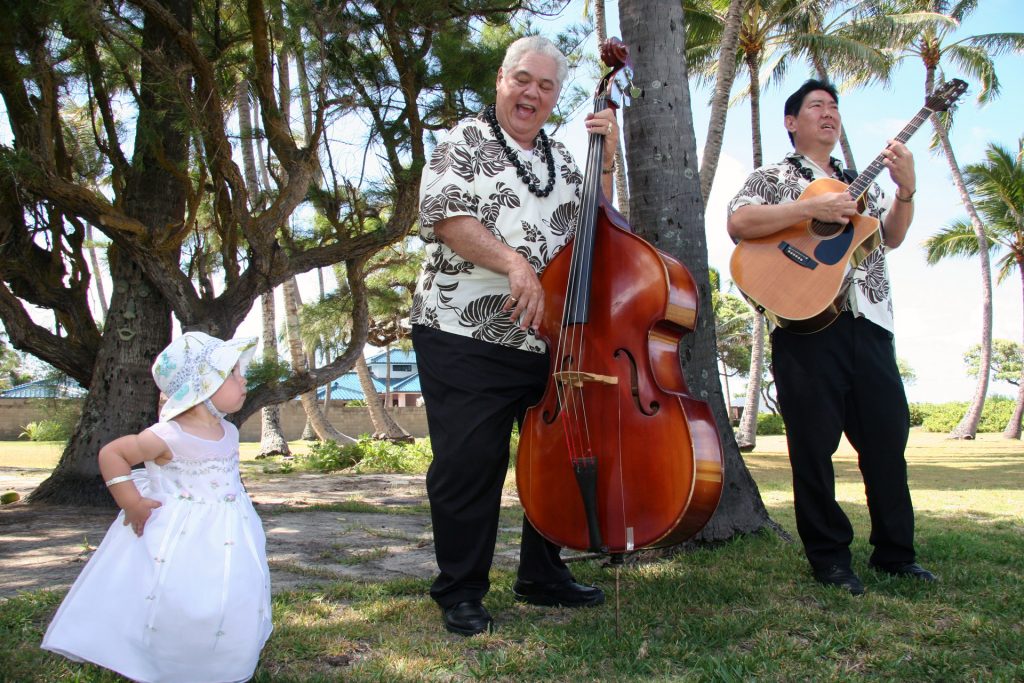 Love, Fun, Laughter. Happily Ever After!
Stress-free Wedding Planning, Breathtaking Beaches, and Authentic Hawaiian Traditions
Call Us Today: (808) 436-8642
Or customize your own unique Hawaii Beach Wedding, Elopement or Vow Renewal using the button below.
Kauai Wedding Photo Gallery