Why You'll Love A Hawaii Destination Wedding
When it comes to your wedding, you want nothing but the very best. And for countless people each year, the very best is one of the islands of Hawaii. Hawaii is an extremely popular and beloved wedding destination, best known for its beautiful scenery, gorgeous weather, and unforgettable beaches that make for a ceremony that you will cherish for the rest of your life.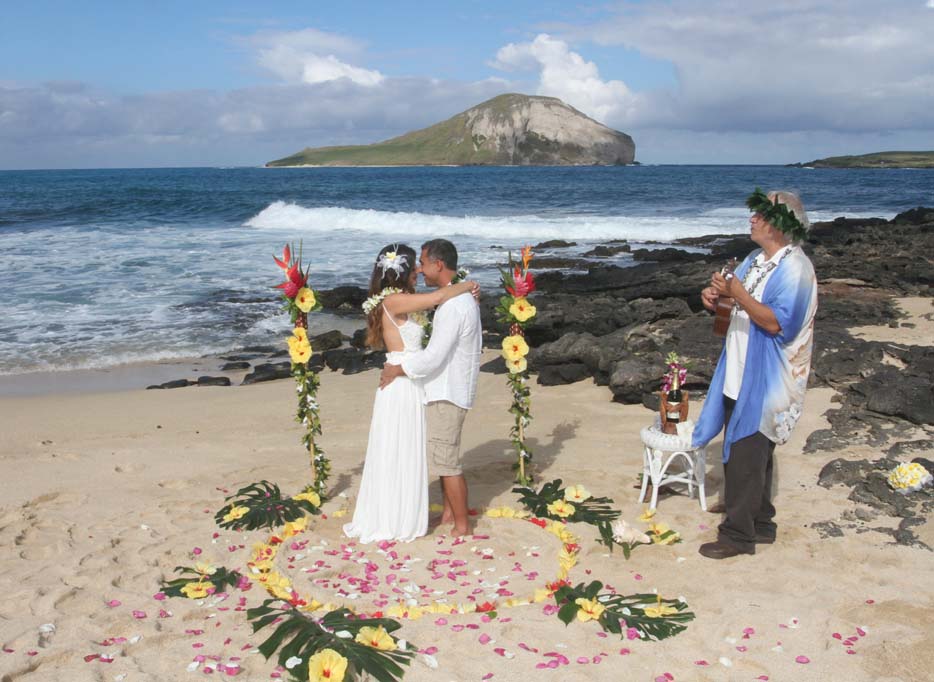 When it comes to planning your wedding in Hawaii, you should consider using a Hawaii wedding company so you can avoid all of the hassle that comes with wedding planning. Sweet Hawaii Wedding is a top choice for many couples due to their years of experience, quality customer service, and dedication to helping clients plan the wedding of their dreams.
If you are considering a Hawaii destination wedding but still aren't quite sure if it's the right choice for you, consider the following reasons why you should get married in Hawaii.
You can't beat the backdrop
There are precious little settings that will provide a more beautiful backdrop to your ceremony—not to mention your wedding photos—than one of Hawaii's many stunning beaches. The beautiful Hawaii sand contrasted against the ocean water sparkling in the sun makes for an unforgettable scene for a ceremony to cement your love for your partner. Best of all, there's no need to spend hundreds of dollars on decorations—the natural beauty of Hawaii does the decorating for you.
You don't have to stick to the beach
Although most couples choose a beautiful beach for their ceremony, there's no reason you have to stay there—especially if the weather is particularly hot. You can arrange all sorts of great activities for after your ceremony, such as snorkeling, swimming, hiking, or just enjoying the island's many great indoor activities.
Everything is taken care of for you
When you chose to book your wedding through a Hawaii wedding planner, all of the hard work is taken care of for you; all you need to worry about is showing up and having the time of your life!