Sarah and Jim Kauai Vow Renewal – Kauai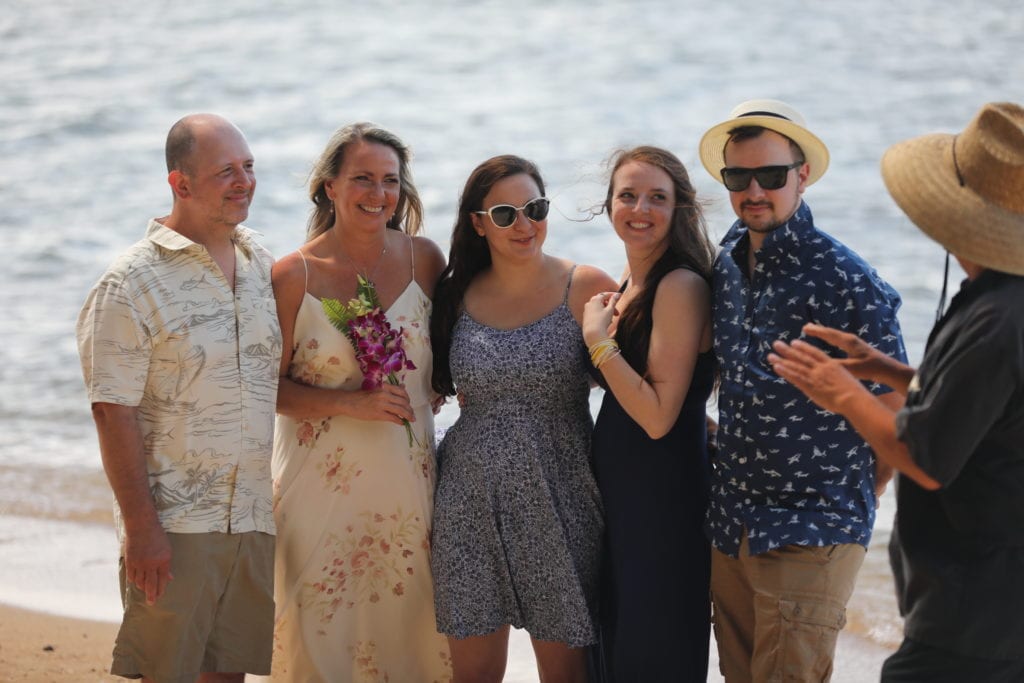 Our vow renewal with Sweet Hawaii was the wedding I wished I had had.
We were just finishing college so we went to the courthouse and made things legal because we just did not have any resources.
Well twenty years passed, three super kids and great happiness in our lives, so we thought we should celebrate with a Hawaii beach vow renewal while on our family vacation in Kauai. The Sweet Hawaii staff were amazing in every way! They assisted us with all of the details and helped us create the perfect celebration of love and family! The beach, flowers and music were so beautiful, and the Vow renewal ceremony words were a perfect reflection of our devotion to each other and our children. To top it off, the photography and video were first rate and preserved memories that we will always cherish. I would recommend Sweet Hawaii to anyone wanting to have a beach vow renewal or an awesome beach wedding!