Laura and Dave – Beach Wedding in Kauai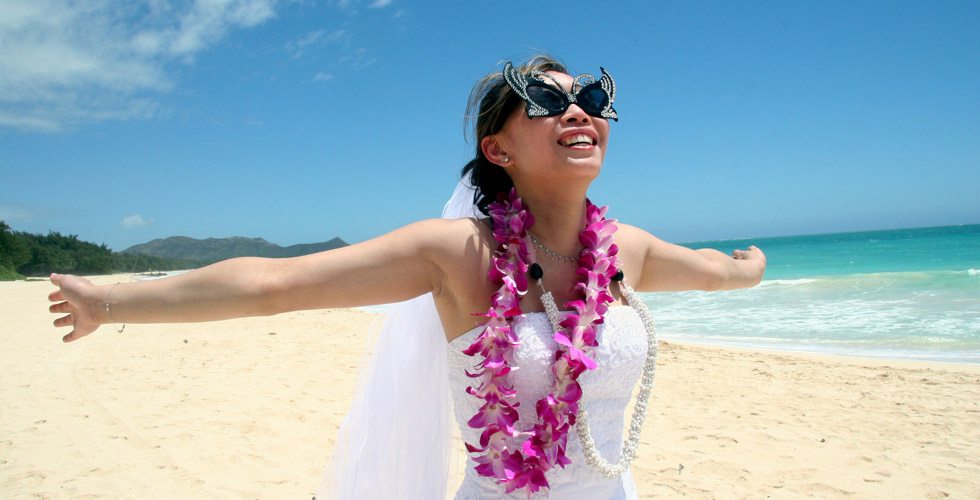 Our Beach Wedding in Kauai was more than I wished for! Everyone was so sweet to us and also very professional. The photography is absolutely amazing and my friends are delighted to see all the rich colorful and fun poses that Dustin took. Dave hates to get his picture taken but he loved every minute of the photo session.
The beautiful words that Reverend More spoke will remain in our hearts forever and I am also so happy to have the words of the ceremony that you printed out for us. The Hawaiian musician was exceptionally talented and I loved having the ukulele as back ground music to the waves! The entire experience was stress free and full of romance.
THANK YOU! Laura and Dave