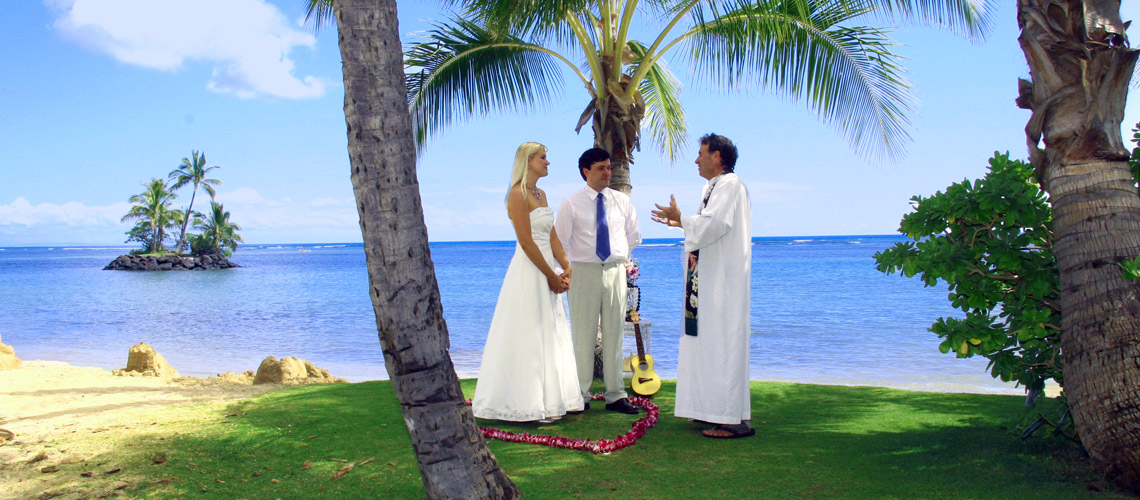 Your Hawaii Wedding on Waialae Beach will offer you a Hawaiian wedding location just 10 minutes out of Waikiki.
Our Waialae beach weddings offer you photo opts with the enchanted island behind you and lovely palm trees.
This Hawaii wedding location is best if it is just the two of you or under 8 guests.

The beach at Waialae is shallow and rocky, yet this beach is full of scenery right out of a Hawaiian vacation magazine!

The famous and exclusive Kahala Resort sits right off to the side of our Hawaiian wedding location.

You can dine at the Kahala Resorts Plumeria restaurant just before or after your beach wedding at Waialae.

This lovely restaurant sits right on the water.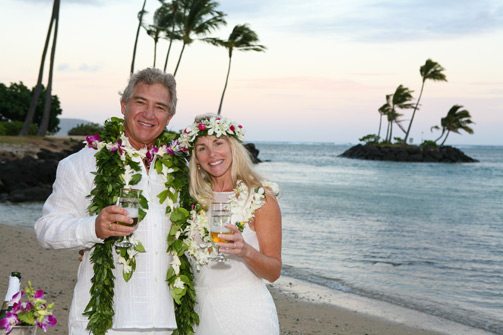 Waialae Beach Photo Gallery