Welcome to Sweet Hawaii Weddings Tree House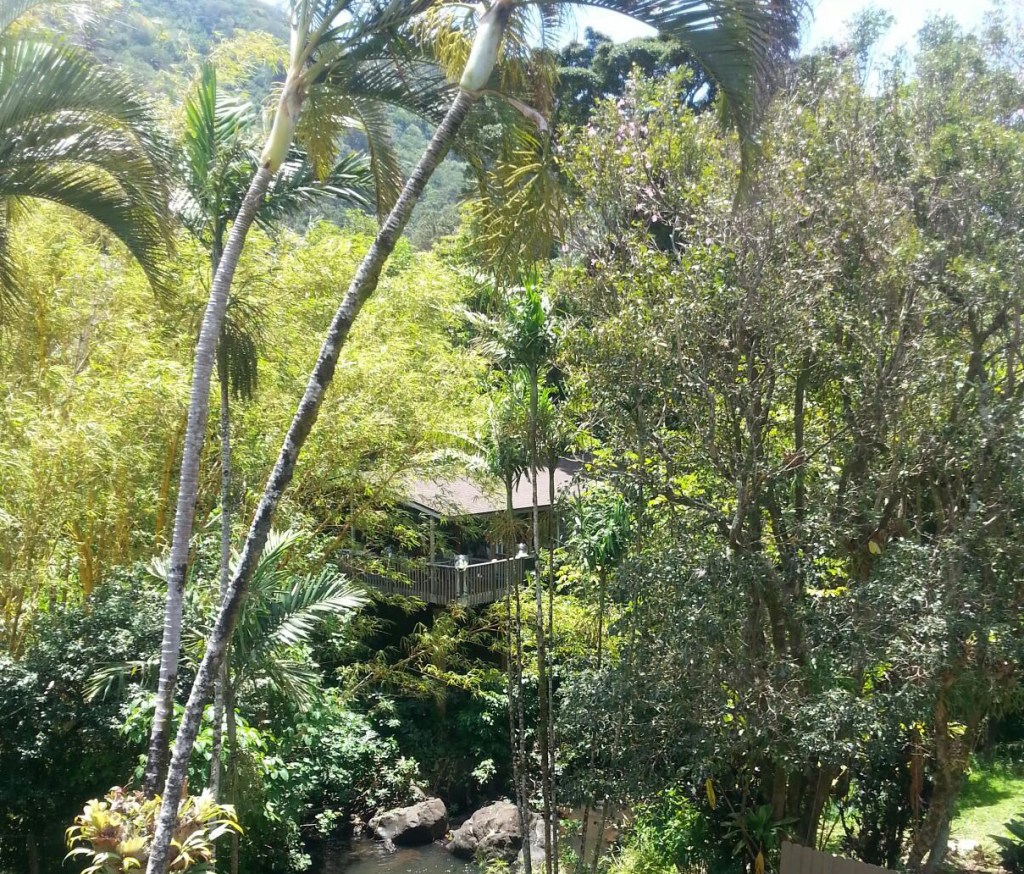 We are located in the rainforest only 6 minutes above Honolulu and
7 minutes from the department of health. The department of health is where you will need to go to get your marriage license.
We love to have a Hawaii wedding planning meeting with each of our couples. This is a wonderful way to get to know each other and go over the details of your wedding day.
Your Hawaii wedding is extremely important to us and we want to be certain that every single detail is planned perfectly.
If you would rather have a phone meeting because of your busy schedule that is fine too.
Sweet Hawaii Wedding's Magical Tree House is right above the Summer Palace of Queen Emma. Queen Emma was a beloved queen of the Hawaiian people.
You can also have your wedding at the Queens Palace and if you are interested in this Royal location please give us a call.
Sweet Hawaii is one of the "old timers" in the wedding business.
Jacqueline's Grandmother Agnes was a wedding planner in the 20s.
Sweet Hawaii wedding is a heritage not just simply a wedding company.
We take to heart each and every wedding and have a true passion for Hawaii beach weddings.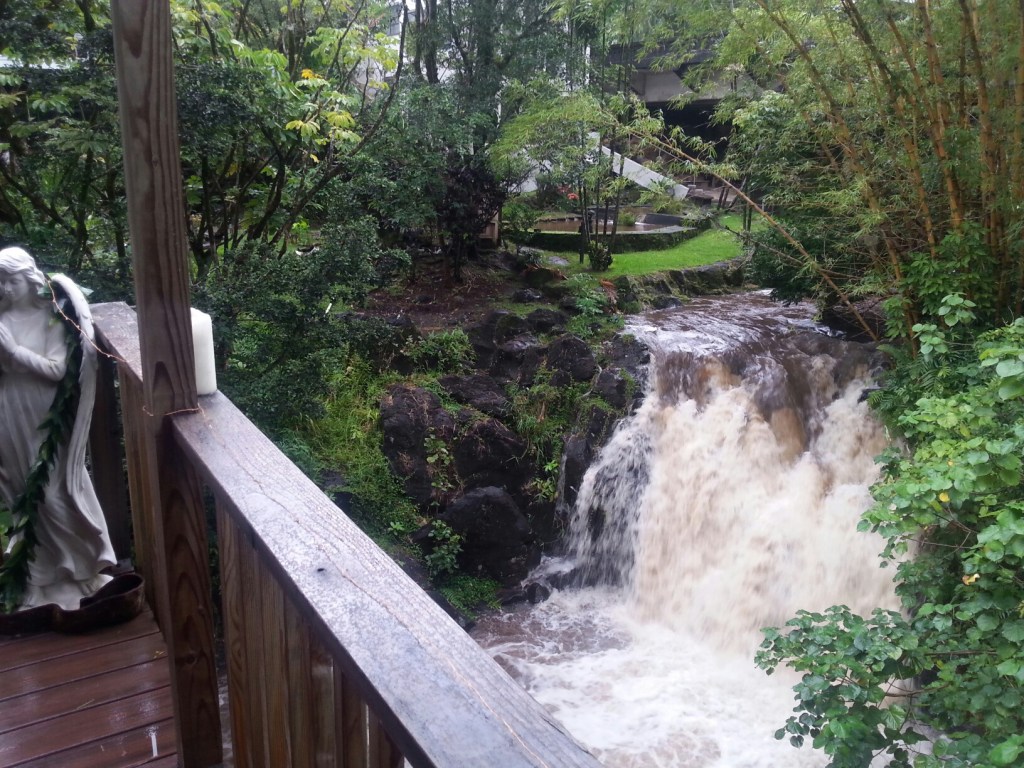 We have plenty of wedding pictures and ideas to share with you at your wedding planning meeting
Your Hawaii wedding meeting will have an inspiring effect and will live in your hearts as a "one of a kind experience".
Sweet Hawaii Wedding's Tree House actually sits within the Nuuanu stream and the porch of this Shangrala Tree House over hangs a 60 foot waterfall.
Within this unusual setting we love to hear your love story and go over all the details of your wedding in Hawaii.
You will receive your wedding itinerary with the exact timing of your Hawaiian ceremony and your ceremony location will be discussed.  If you do not have a limo we will go over a map with you and give detailed instructions to your Hawaii wedding ceremony location.
If you have a hair and makeup artist or limo you will receive your Hawaiian wedding day itinerary for these services during your meeting.
Think of your meeting as an extended part of your unique and intimate wedding in Hawaii.
Meet your minister and go over the individual element of  your ceremony.  Discuss any idea you may have, we are always open to your wedding creations.
Sweet Hawaii is simply not your average Hawaiian wedding company.  We are as far away from being a corporation as you can possibly get.
We are an Ohana Wedding company and we do everything within our capability to share the unique spirit of Hawaii with you and include you into our Ohana.
We realize often we are the only ones our couples know in Hawaii and we are here for you as a resource and friend.
We are delighted that we will be part of your Hawaiian day wedding memories for your entire life and we are honored when you choose us as your Hawaii wedding planners.
Thank you for entrusting us with your ceremony, we promise to create a memory of a lifetime!